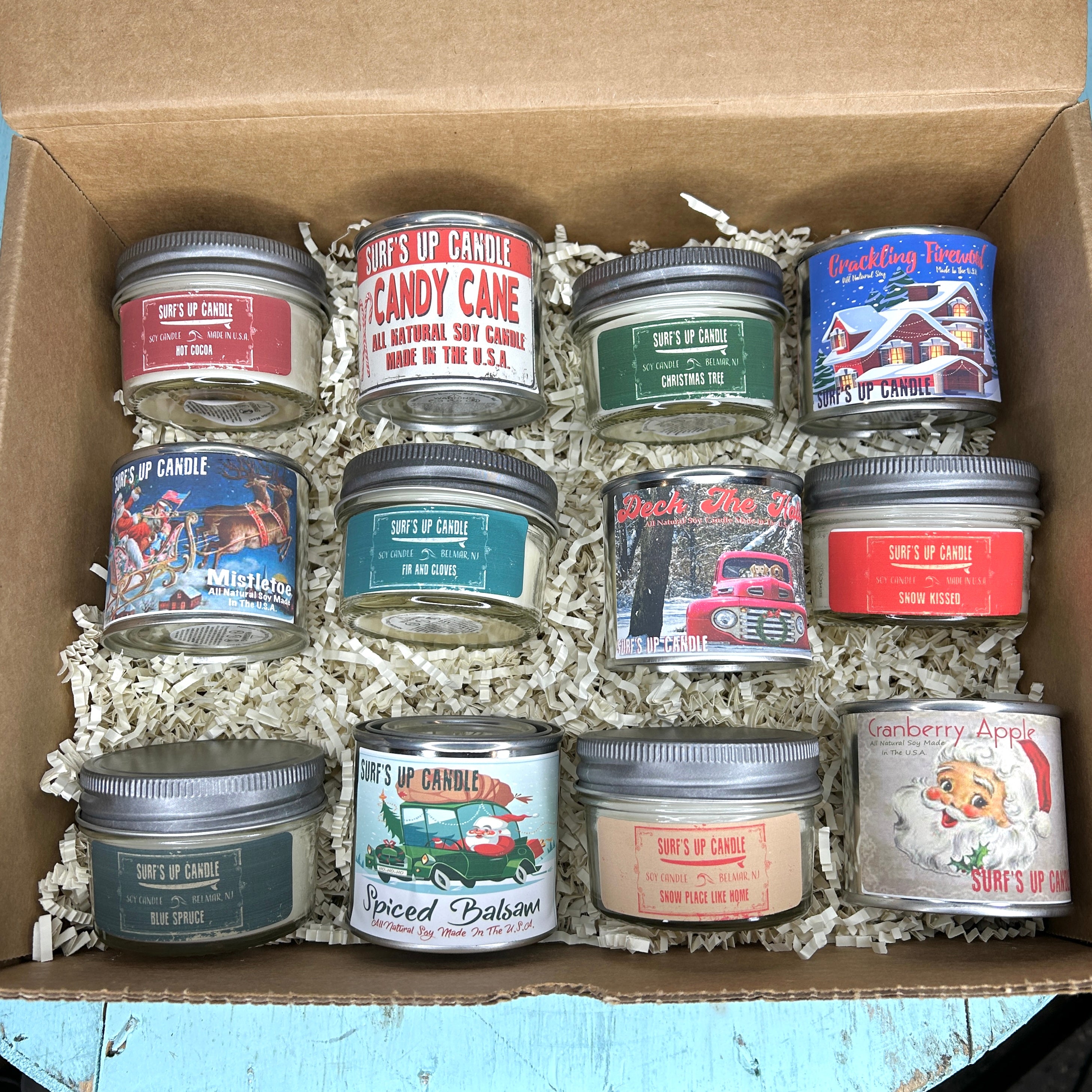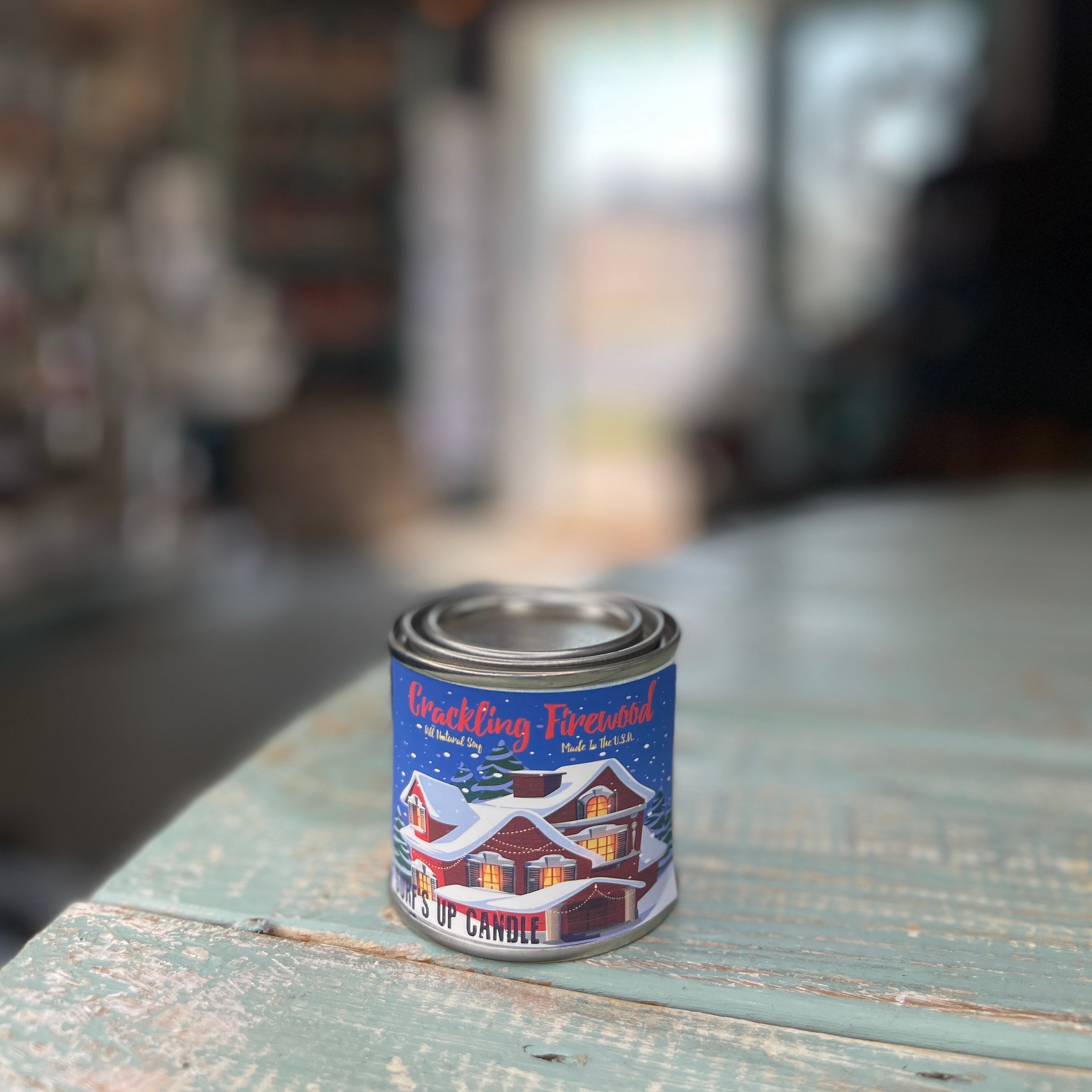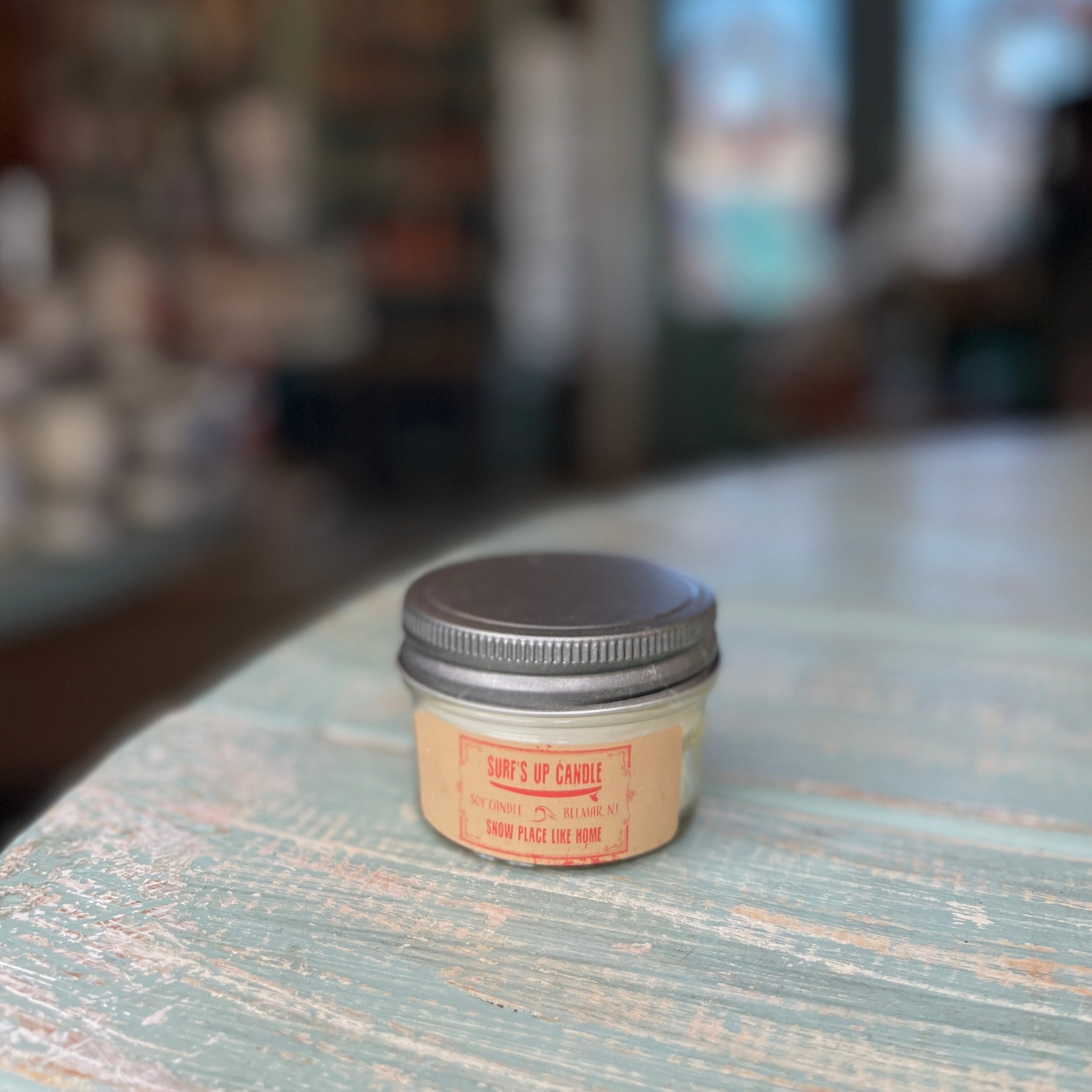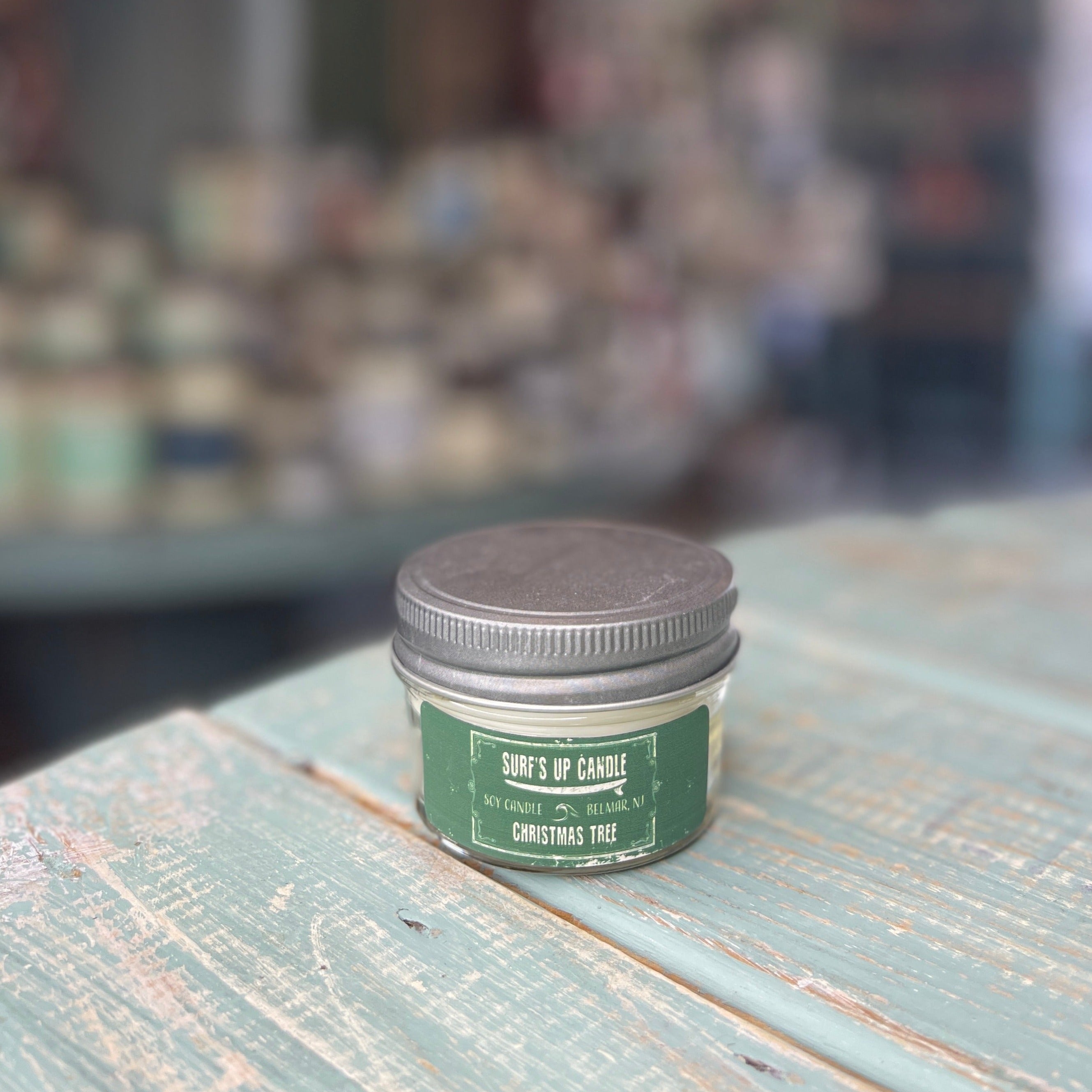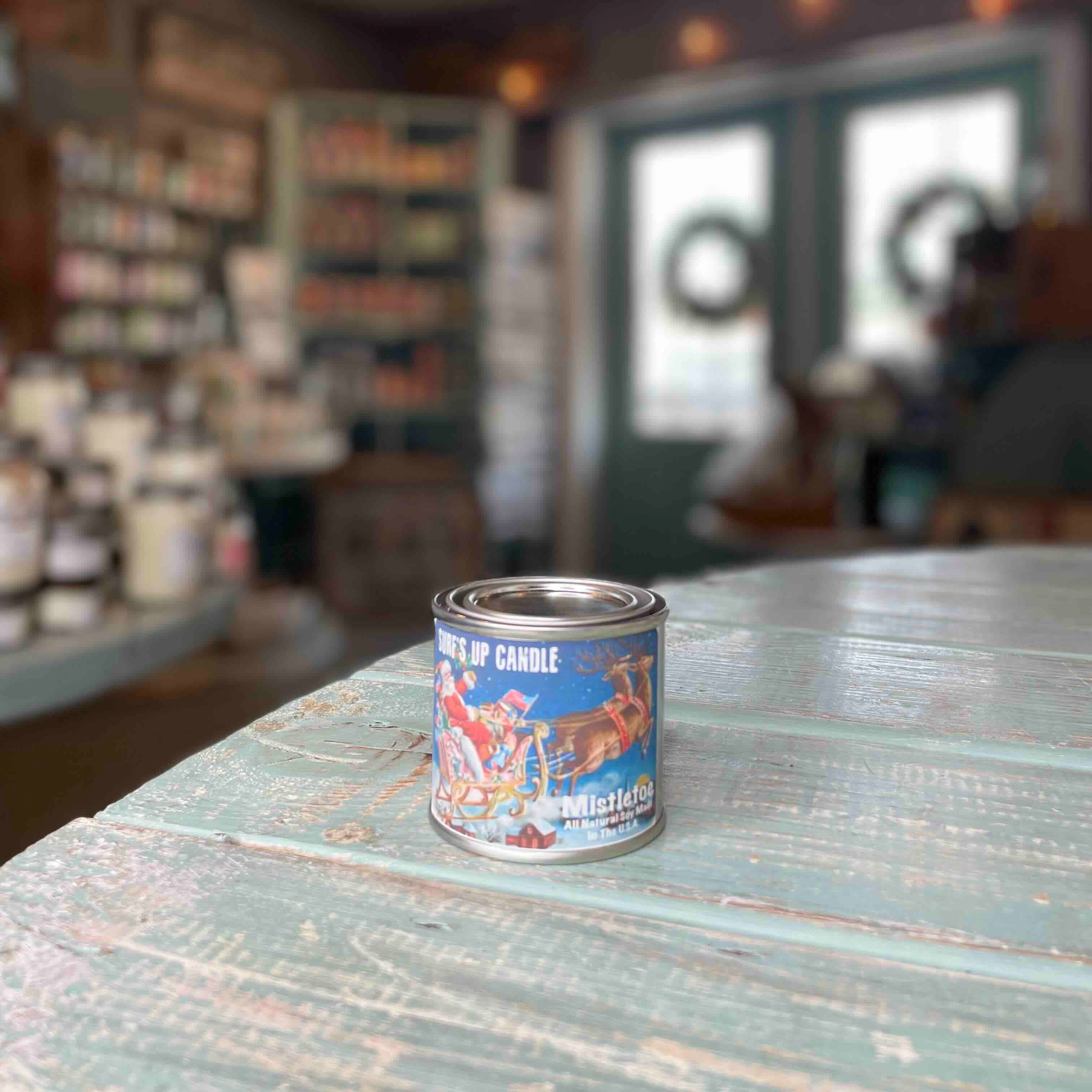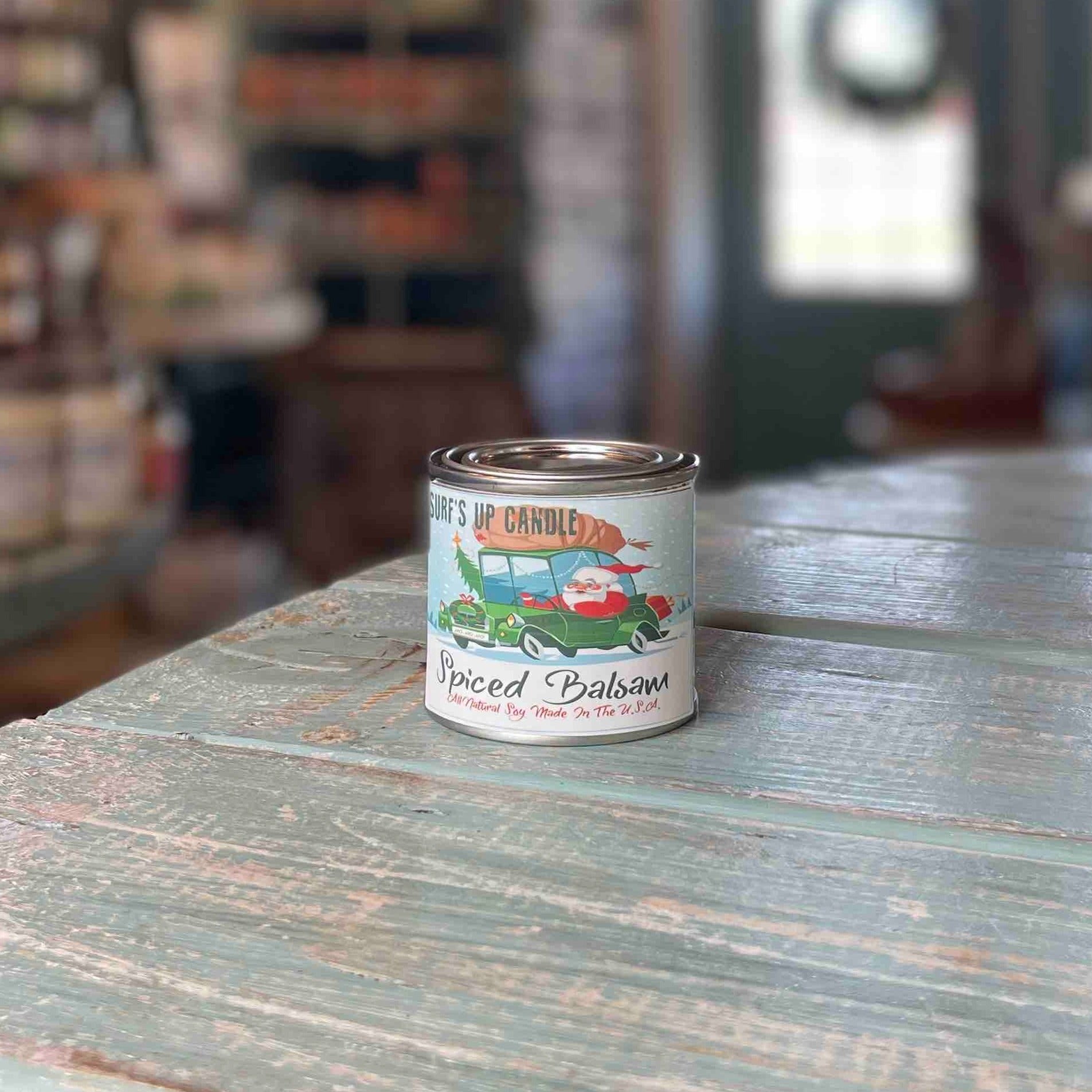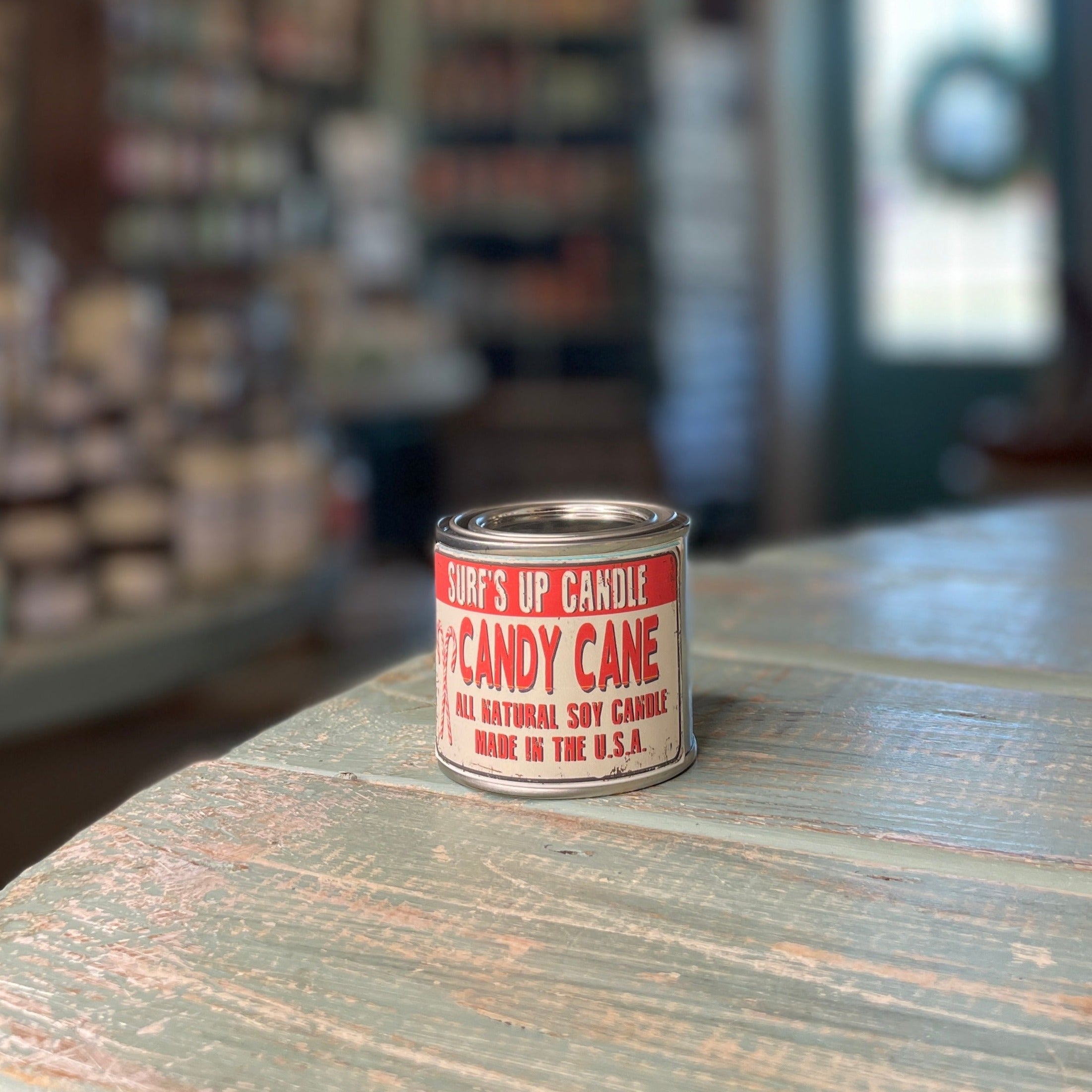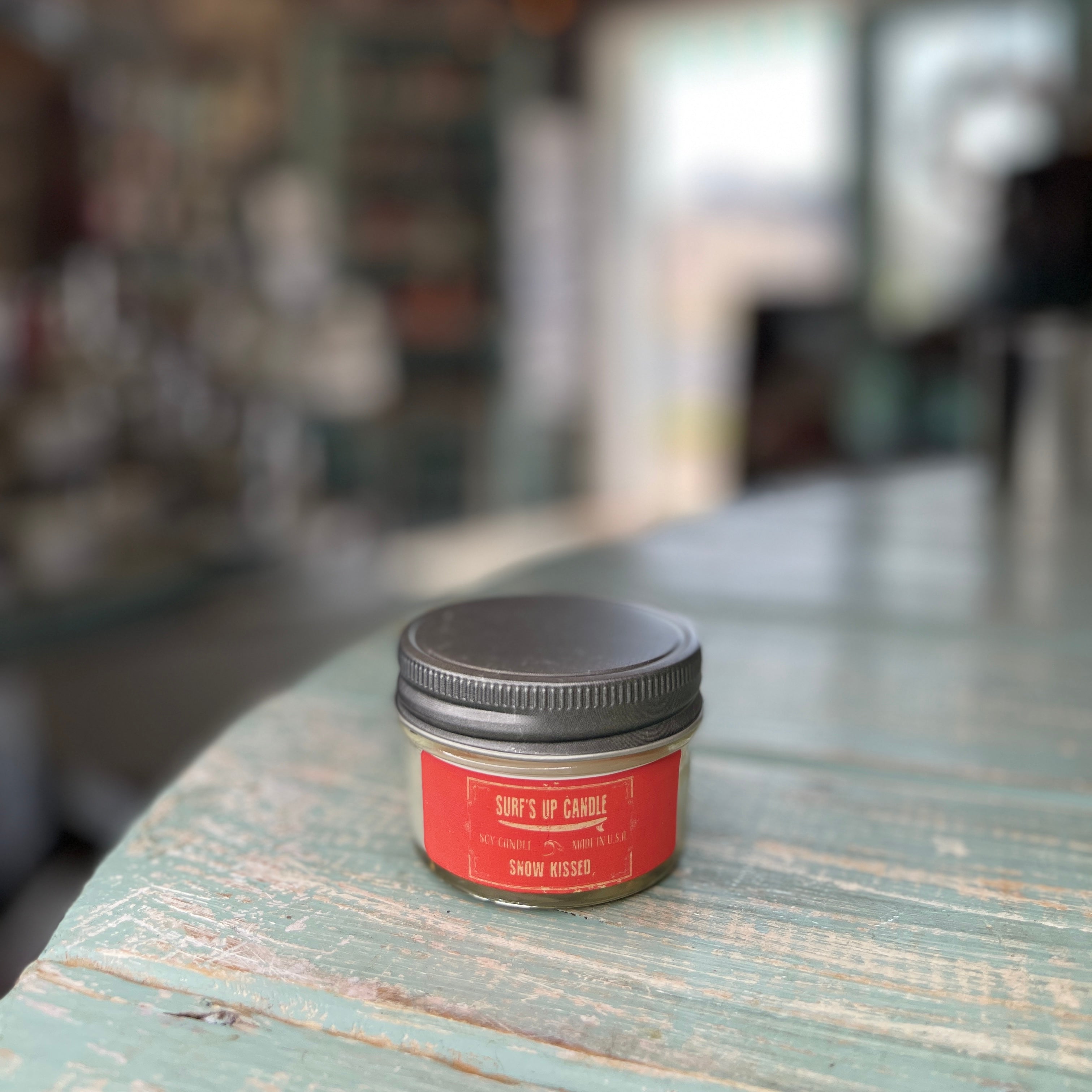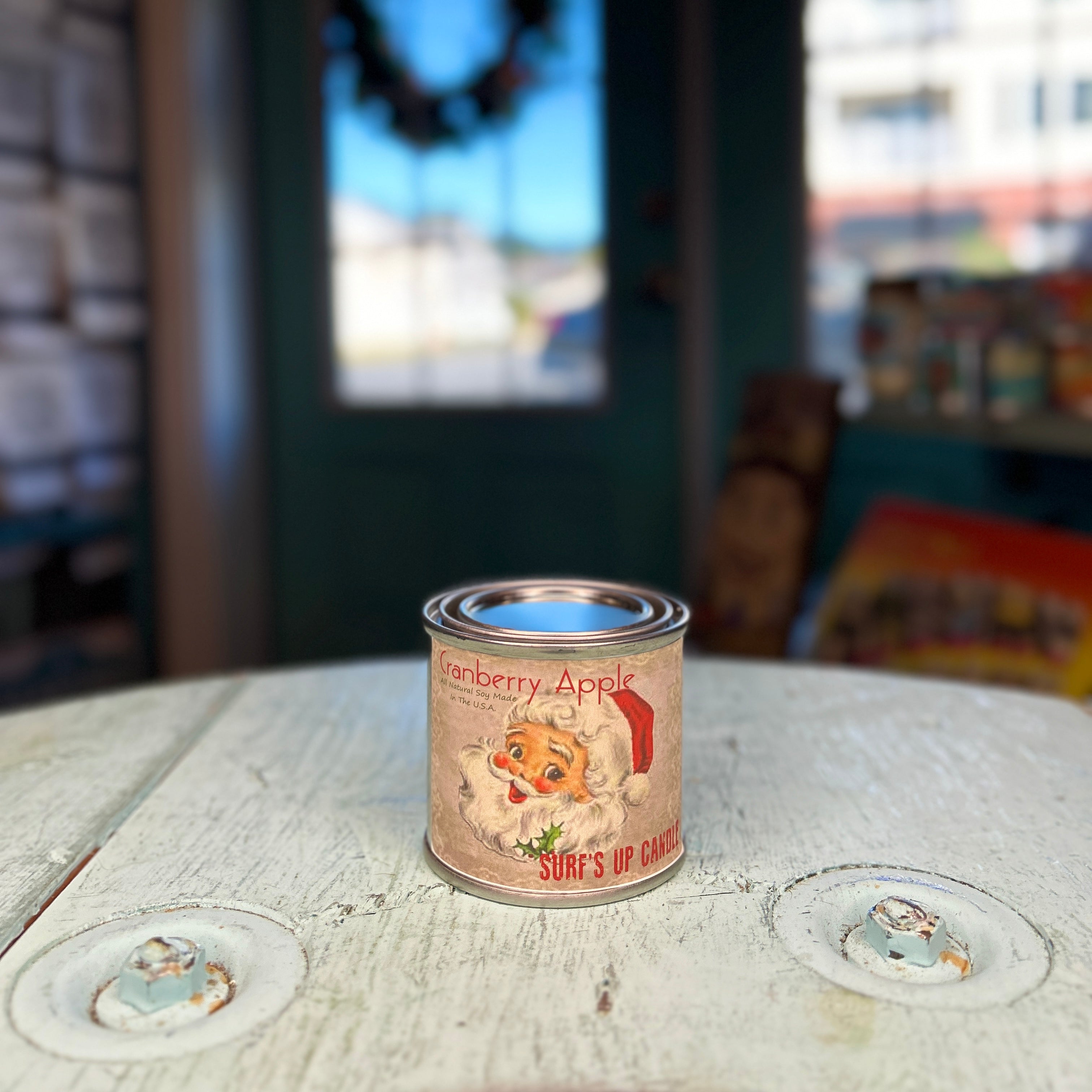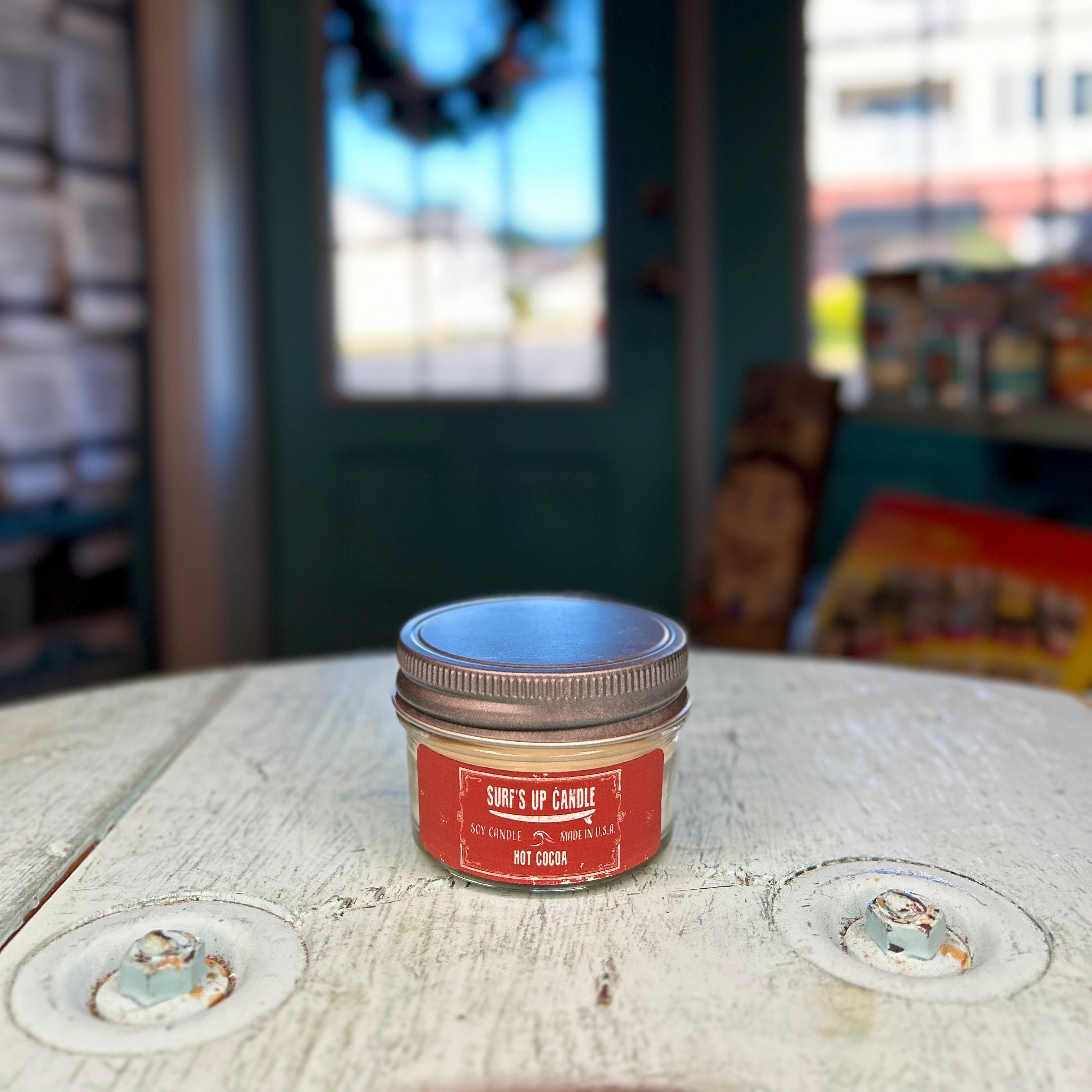 Stocking Stuffer Christmas Box
Pickup available at 1703 Main Street
Usually ready in 2-4 days
Stocking Stuffer Christmas Box
1703 Main Street
Pickup available, usually ready in 2-4 days
1703 Main Street
Lake Como NJ 07719
United States
+18484049559
🎄Light up the holidays with Surf's Up Candle🎄

💣Grab this Jumbo Box at an unbeatable price💣

🎄Stocking Stuffer Christmas Box includes 12 mini candles for stocking👇

🎅🏼4oz Hot Cocoa Mason Jar Candle: This comforting scent is derived from an unparalleled winter classic. Our hot cocoa will remind you of your time spent with your family around the fireplace! This classic scent is derived from cocoa butter, rich sweet vanilla heart, warm chocolate, cinnamon, and cocoa powder!

🎅🏼4oz Blue Spruce Mason Jar Candle: Let the holidays take over your home with our Blue Spruce scent. This tree scent is a combination of cedarwood, pine, evergreen, with hints or spruce, cypress, and lemon.
🎅🏼4oz Christmas Morning Mason Jar Candle: Christmas Morning is the epitome of Christmas spirit! This is our take on the best of Christmas morning blending together the leftover scent of cookies and milk while adding in some magical elements of our own. Christmas morning contains hints of nutmeg, cinnamon, brown sugar, molasses, vanilla cream. and ginger that will thrust you right back into the Christmas spirit!
🎅🏼4oz Christmas Tree Mason Jar Candle: Have every morning smell like Christmas with our Christmas Tree candle. This scent mixes pine, cedarwood, fir needles, and spearmint.
🎅🏼4oz Fir & Cloves Mason Jar Candle: Fir and Cloves is one of our best selling winter scents. This fragrance is the perfect addition to any wintertime space! This combination of fir and clove balsam mingled with earthy notes of moss and amber is the ideal medium between earthy and wintertime.
🎅🏼4oz Snow Kissed Mason Jar Candle: Snow Kissed is a winter scent to its core! This snowy rendition will remind you of the feeling you experience when you make a snow angel! This scent is finely crafted through the fir needles, crisp apple, orange zest, cinnamon shavings, clove bud, pinecones, and sandalwood.

🎅🏼4oz Crackling Firewood Paint Can Candle: Crackling firewood is the scent you want to take home with you from camping. This scent will have you believing that your space was transformed into a campsite within the depths of a forest. The mixture of pine, balsam, and citrus bergamot accompanied by hints of earthy sandalwood, woody patchouli, and violet will completely transform your space!

🎅🏼4oz Candy Cane Paint Can Candle: Candy Cane is our take on an iconic winter scent! Our candy cane will have you believing that Santa Claus just came to town! This amazing combination of peppermint and vanilla will fill up your home with the winter spirit!

🎅🏼4oz Winter Forest Paint Can Candle: Bring the rich woodsy aroma of winter forest into your home. A great holiday blend of bayberry, fir, balsam, and with hints of clove, nutmeg, and ginger.

🎅🏼4oz Spiced Balsam Paint Can Candle: This spicy pine blend mixes citrus fruits mixed with strong notes of cinnamon, clove, nutmeg, and a little bit of Christmas tree.

🎅🏼4oz Deck The Halls Paint Can Candle: Deck the Halls will leave you reminiscing of the times you would decorate the house with your family! This scent consists of mulled apple cider, orange zests, spicy cinnamon, pine, and cloves! This nostalgically winter scent is the perfect addition to any household!

🎅🏼4oz Cranberry Apple Paint Can Candle: Fall into the sweet aroma of Cranberry Apple. You'll want to bake your favorite pie while smelling the combination of cranberry, apple, cinnamon, and vanilla.

🏄🏽‍♀️Surf's Up candles are all natural soy wax, no dyes, paraffin, lead, or petroleum content

💫Hand Poured in Small Batches using custom created scents

🔥Features a cotton wick to ensure a smooth, clean burn

🔹Made in the U.S.A.
*DISCOUNTS DO NOT APPLY TO THIS PRODUCT*